Quick Debt Relief
Stop Collector Calls
End Penalty Rates and Fees
Regain Control of Your Life
Consolidate to One Payment
Pay Down Debt Faster
Rebuild Your Financial Future
Recover without Bankruptcy
Achieve Personal Best through Coaching
Help You Can Trust
1 Million+ Assisted
Consumer Advocate Non-Profit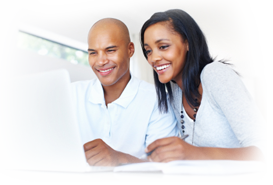 "This program really lifted a burden, I feel like I can breathe now." – Gerald

Call us Today
(800) 258-1077, or use the form at the right.
Working together, we can help you get back on track.
Get a FREE, no obligation credit counseling session.
Learn YOUR options through a personalized analysis.
Millions of Americans face financial challenges. We've helped over a million with their debt, credit and housing issues. We can help you.