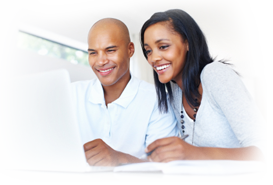 "This program really lifted a burden, I feel like I can breathe now" Gerald
Facing Foreclosure?
We may be able to help.
Are you unemployed or formerly unemployed?

Are you a legal resident of the United States?

Was job loss due to economic conditions?

Are you eligible for Unemployment Compensation?

Is your mortgage secured by Real Estate?

Is this your principal residence?

Was your employment stable before you lost your job?
If you can answerYES to these questions, you may be eligible for mortgage payment assistance from the government-backed North Carolina Foreclosure Prevention Fund. Over $26 million in assistance is allocated to our clients, averaging nearly $20,000. You could be among them.
If you answered NO to these questions, you may be eligible for one of numerous other programs. We have helped nearly 19,000 area homeowners with foreclosure prevention services. As a HUD certified nonprofit agency, our foreclosure prevention services are free.
Working together, we may be able to save your home.
Call us today at (800) 258-1077 or use the form