We can help you save your home.
You are TWICE as likely to obtain a mortgage modification through us.
A series of studies submitted to the US Congress have shown that homeowners who received foreclosure prevention counseling through HUD-approved housing counseling agencies were nearly twice as likely to get a mortgage loan modification.
Your monthly savings will likely be $175 GREATER using us.
Homeowners who received HUD-approved foreclosure prevention counseling averaged saving $176 MORE PER MONTH with their modification than those who did not. The same studies showed significant monthly savings over the modifications obtained without the certified, experienced professionals at HUD-approved agencies like Alliance.
Our clients are NEVER CHARGED A FEE.
All of our foreclosure prevention services are free. Alliance is an US Department of Housing and Urban Development (HUD) approved nonprofit agency, and our funding for foreclosure prevention services comes from Federal and State sources.
Homeowners have options. Get to know them.
Alliance provides every homeowner with a comprehensive, personalized review of their situation and helps you understand the advantages and disadvantages of each of your options.
Contact us today to find out what your options are.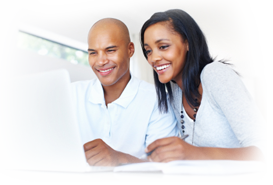 "This program really lifted a burden, I feel like I can breathe now."
– Gerald
Charlotte, N.C.