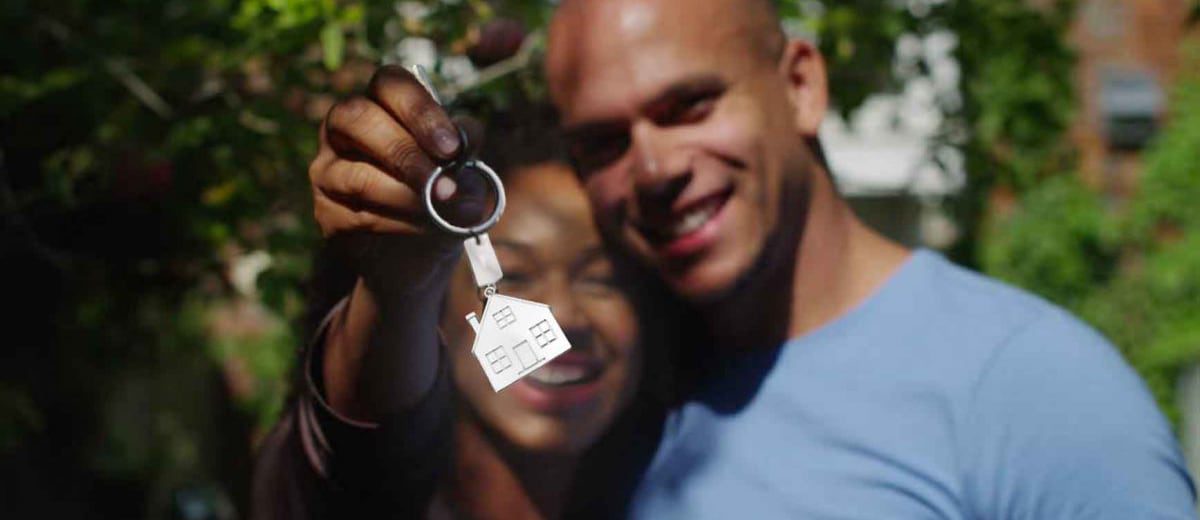 1st Time Homebuyer Class
Become Your Best Possible Homebuyer With Our 1st Time Homebuyer Class
Start – Stop – Resume Anytime!
Finish Quickly – It's Easy!
Save – Lowest Cost $65
HUD Approved!
Meets All Requirements of 1st Time Homebuyer Class
HUD Approved Agency with HUD Certified Counselors
Valid for Bond, Grant, and Down Payment Programs.
Meets Lender and Mortgage Insurance Requirements.
Meets HUD Requirements in Every State Nationwide.
Start Now – Pause – Resume Anytime, Anyplace.
Available 24x7 for Convenience & Quickest Completion.
Alliance has advised 181,000+ homeowners in 21 years.
1st Time Homebuyer Class
Our 1st Time Homebuyer Class
HUD-Approved Agency & HUD-Certified Counselors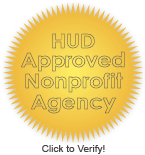 Your certification through our agency meets the lender requirements as we have been certified by HUD as meeting HUD's extensive review, such as being a non-profit education organization, having a history of serving housing needs, having approved education content and methods, and meeting all the other standards that HUD requires.
Your experience is quality-assured as our counselors have been certified through the HUD Counselor Certification tests for knowledge and skills.
The 1st Time Homebuyer Class
Highest Satisfaction Rating for This 1st Time Homebuyer Class
Our training has a very high satisfaction rating – exceeding 99%! (Yes, there is always one...)
"Awesome!!
Things I really had no clue about.
Great experience. Thanks."
- S. White from Charlotte, NC
"I liked how detailed each module was. I learned a lot of new things about home loans.
I also loved the spending advice."
- B. Oliver from Santee, CA
Lowest Price and Refund Guarantees
Need a little more assurance? No one wants to pay more than they have to. While our research indicates our price is the lowest available for a HUD-compliant course from a HUD approved agency, we will beat any publicly available price of an online course from a HUD agency. Simply send us the link within 30 days of completion of our course, and we will promptly refund the difference, plus an additional $5. No one has made a claim yet...
About Our Unique Online 1st Time Homebuyer Class
We have developed an online homebuyer education course with expertise from our own experienced advisors, and external professionals, including mortgage loan officers, realtors, settlement services, adult education specialists and, last but not least, homebuyers! The course consists of topical sections, videos, interactive modules, animation, pre and post assessments, and a wealth of information, as well as a personal session with an advisor for any questions. The advisor certifies your course completion and then issues the certificate. Alliance has advised and advocated 176,000+ homebuyers and homeowners in the last 17 years. You, your family and your future home will benefit from the knowledge and skills you learn in this course.
Also, we will refund your purchase price for any reason prior to the issuance of your homebuyer education certificate. We will ask why, so we can improve or mitigate circumstances, but the decision is up to you.
Experts to Guide You Now, Later and In the Future
Want to take a refresher course? Or just part of it? You can always do so. If you forget the course access credentials, you can retrieve them anytime online.
Have some more questions? What if there are unexpected challenges soon or in the distant future? Give our certified advisors a call to benefit from their extensive expertise.
Know of relatives or friends that could use financial advice from professional advisors? Have them contact us for a free, no-obligation consultation.
Frequently Asked Questions - 1st Time Homebuyer Class
1. How Do I Know If I'm Ready To Buy A Home?
Ask yourself these questions:
Do I have a steady source of income?
Have I been regularly employed for the last 2-3 years?
Is my current income expected to continue?
Do I have a good record of paying my bills on time?
Do I have few long-term debts, like car payments?
Do I have savings for a down payment?
Do I have the ability to pay a mortgage every month, plus additional costs, like maintenance?
If you can answer "yes" to these questions, you may be ready to buy your own home.
2. How Do I Begin To Buy A Home?
Consider talking with an experienced home buying expert, like the advisors Alliance. They will work with you or answer questions such as: Are you ready to buy a home? How much can you afford in a monthly mortgage payment (see Question 4 for help)? How much space do you need? What areas of town do you like?
After you answer these questions, make a to-do list and start doing casual research. Talk to friends and family, drive through neighborhoods, and look in the "Homes" section of the newspaper.
3. How Does Buying Compare With Renting?
Each has advantages and disadvantages. Advantages of renting include more flexibility to relocate, sometimes lower overall costs, and being generally free of most maintenance responsibilities. But by renting, you lose the chance to build equity, take advantage of tax benefits, and protect yourself against rent increases. Also, you may not be free to decorate as you please.
Owning a home advantages include building equity in your home, meaning your home has more value than what is owed. You qualify for tax advantages - like insurance, real estate taxes, and upkeep - which are likely tax-deductible. You will probably feel the security, stability, and freedom of owning your own home is worth it. On the other hand, it can be more difficult to relocate, and you are more likely to foot the bill of maintenance.
4. How Much Is The Maximum Mortgage That I Can Afford?
The lender considers your debt-to-income ratio, which is a comparison of your gross (pre-tax) income to housing and non-housing expenses. Non-housing expenses include such long-term debts as car or student loan payments, alimony, or child support.
According to the FHA, monthly mortgage payments should be no more than 29% of gross income, while the mortgage payment, combined with non-housing expenses, should total no more than 41% of income. The lender also considers cash available for down payment and closing costs, credit history, etc. when determining your maximum loan amount.
5. How Do I Select The Right Real Estate Agent?
Start by asking family and friends if they can recommend an agent. Compile a list of several agents and talk to each before choosing one. Look for an agent who listens well, understands your needs, and whose judgment you trust. The ideal agent knows the local area well and has resources and contacts to help you in your search. Overall, you want to choose an agent that makes you feel comfortable and can provide all the knowledge and services you need.
6. How Do Identify My Housing Needs?
Ideally, it should fit way you live, with spaces and features that appeal to your family. To start, make a list of your needs - things like number of bedrooms, overall size and location. Are schools a concern? Proximity to workplaces? Public transportation availability? What kind of lot do you want? What amenities are you looking for? Create a set of requirements and a "wish list."
7. What Should I Look For When Deciding On A Neighborhood?
Select a neighborhood that will allow you to best live your daily life. Many people make those choices based on schools. Consider access to shopping, public transportation, libraries, churches and other facilities important to you. Do you want a rural area or typical neighborhoods? Your best bet is talk to people that live in the areas you've determined hold an interest for you, because they know about the area and could be future neighbors. Most of all, choose a neighborhood you are comfortable in.
8. How Can I Find Out About Schools?
You can get information about school systems by contacting the city or county school board or the local schools, usually found on the internet. A good real estate agent will know about schools in the area.
9. How Can I Find Out About Community or State Resources?
Talk to the local realtor group, your own real estate agent, or ask about welcome kits, maps, and other resources. You may want to investigate Down Payment Assistance Programs, special programs for certain social, community and other workers, state grants, and other assistance programs.