Meet a Saver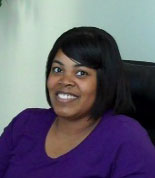 Kisha's financial situation was undisciplined, unrestricted, and impulsive before she came into contact with her local America Saves campaign, Charlotte Saves. Originally, Kisha had no savings and only had enough money to live paycheck to paycheck, which she described as "very uncomfortable and stressful." Through seminars provided by Charlotte Saves, Kisha learned that she was operating without a budget, that most of her spending was done sporadically, and that the small things she spent money on really added up.
Charlotte Saves helped Kisha track her spending better by writing down all the things she bought. Through this tracking Kisha realized she paid a $50 late fee for something every month. "I quickly realized I could be saving this $50 towards my son's college, a new car, or most importantly an emergency fund," said Barns.
Charlotte Saves helped Kisha to be honest with herself as well as the creditors she was working with. Kisha cut her spending and set up payment plans to cover her bills. She even got her son involved in saving. By saving together they were able to bond and spend quality time together — all while saving. "It's liberating to know I have a safety net if anything were to happen," said Kisha "and that I built that safety net with my own savings."
Kisha is working towards finishing school and doesn't want to end up with a lot of debt, so she's made paying for school and becoming a homeowner her saving priorities. Without Charlotte Saves, Kisha didn't think she'd have her current goals or the knowledge to save efficiently to reach them. When Kisha first started saving she added $25 per week towards her savings account. Today she is up to around $50 per week. "It was an adjustment," said Kisha. But when she saw the changes even just after 2 months she realized what a difference saving had made.
By Katie Bryan, America Saves communications manager