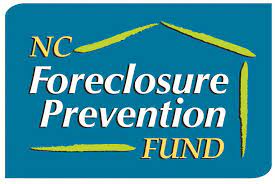 While there are several avoidance measures that can be considered to prevent foreclosure of your property, the NC Foreclosure Prevention Fund is undoubtedly the most effective and easiest option. Unemployed individuals as well as those on the lookout for new jobs can receive assistance under this program. With the goal of helping property owners to repay their mortgage gradually over a three-year period, this unique program will be of particular benefit because of the absence of an interest payment. The NC Foreclosure Prevention Fund is a blessing for all kinds of property owners in North Carolina who are on the verge of losing their assets. Through this fund, the foreclosure proceedings on their properties can be stalled and they can again come to enjoy a sense of financial wellbeing.
The NC Foreclosure Prevention Fund offers interest-free loans to qualifying homeowners in North Carolina to help save their homes from foreclosure.
The program offers various solutions to assist different categories of people—namely the unemployed, under-employed and those seeking employment. Under this program, property owners can receive:
Monthly mortgage payments even while availing unemployment compensation.
Monthly mortgage payments while taking part in a retraining program.
Up to $30,000 of a second mortgage.
A vast portion of the pending mortgage amount.
The duration and extent of assistance under this program vary depending on the property owner's needs and circumstances. The maximum loan amount is fixed at $36,000, or up to 3 years of assistance.
NC Foreclosure Prevention Fund – Program Benefits
Pay off previous pending payments.
Make mortgage payments promptly and easily.
Pay off a current second mortgage (can enable property owners to pay their primary mortgage without hassle).
Possible forgiveness of the loan.
For second mortgages, repayment can be made in 30 years. The only exceptions to this rule lie under conditions of the home sale, ceasing to be the principal residence or refinancing.
Homeowners who qualify can stop foreclosure proceedings against them for a period of up to 120 days. N.C. Housing Finance Agency is responsible for placing a temporary stay of foreclosure.
Eligibility Requirements
Homeowners must meet the following criteria to be eligible for this program:
Should have been unemployed owing to economic conditions since January 1, 2008.
Should be eligible for unemployment compensation benefits (some exceptions exist).
Should have possessed stable employment and maintained a good credit history before losing their job.
Should have a mortgage that is secured by real property.
Should be a legal U.S. resident with their primary property in North Carolina.
How to Apply for the NC Foreclosure Prevention Fund?
You can approach any one of the reputable credit counseling agencies in your area or online about getting assistance under this program. The credit counselors may ask you to participate in a brief telephone interview to ascertain your eligibility for the loan. Once you are found to be eligible, you will be called for a more comprehensive interview. Offered by the North Carolina Housing Finance Agency, the North Carolina Foreclosure Prevention Fund is funded through the U.S. Department of Treasury's Hardest Hit Fund®.
Conclusion
You can avoid foreclosure on your home by receiving assistance under the North Carolina Foreclosure Prevention Fund. To know more about the program and ways of getting assistance, contact your nearest housing counseling agency today! The NC Foreclosure Prevention Fund can come to your rescue!